All Inclusive Packages!  Pricing and Availability (916) 709-3800 or email: AllStarDJGroup@yahoo.com
All Star DJ Group meets the standards of the most discriminating clients who want their events their way.  Our DJ/MC's and Event Coordinators strive to adhere to the client's requirements an understand their expectations. From elegant weddings to splashy fashion shows, corporate to outdoor festivals, our clients deserve the best!
All Star DJ Group utilizes only the best in equipment, like our state-of-the-art digital Meyer Sound systems, which can accommodate small, intimate parties to crowds up to 5,000.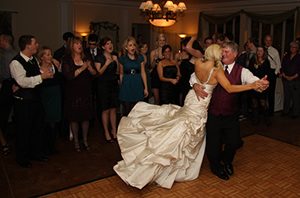 All Star DJ Group provides ongoing entertainment services for many venues, earning the reputation of delivering a memorable event in each performance.  
We are known in the industry as providing event packaging, which means there are no hidden costs, ever.   With your input, we create the perfect package by including wireless microphones, lighting, and your music selections – a celebration the way you want it! 
Set up a consultation with an Event Coordinator and your DJ  
(916) 709-3800 or AllStarDJGroup@yahoo.com
DJ Dale!

What a Mess!

Scratchin' the Tables

DJ Dale & Tony Brown

Fountain's in Roseville

Love Festivals!

Another Great Wedding